Access
Access
Matsudo Municipal High School
2-7-5 Kamishiki, Matsudo, Chiba 270-2221
TEL +81-47-385-3201
FAX +81-47-385-3467
URL    http://www.matsudo.ed.jp/~ichimatsu-h/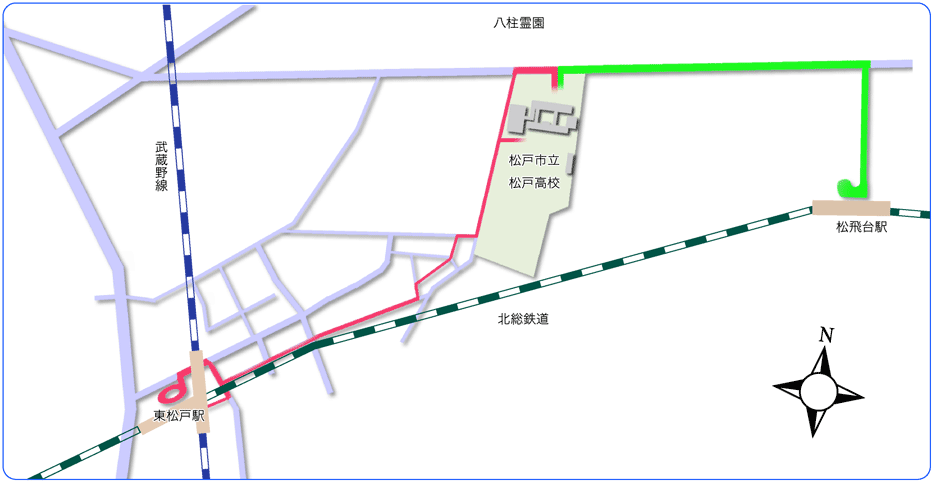 By train:
A 13 minute walk from Higashi-Matsudo Station (JR Musashino Line)
or
A 13 minute walk from Matsuhidai Station (Hokuso Railway)
By bus:
At Goko Station (Shinkeisei Line), take the bus bound for Kamishiki-Shako and get off at "Ichiritsu-Koko" bus stop. You will see the school right in front of you.
or
Take a bus bound for Matsuhidai Station (2 buses per hour) and get off at the Matsuhidai Station (terminal). It will take you 13 minutes to walk from there to the school.
登録日: 2015年3月3日 / 更新日: 2015年3月3日